2K17 POOL IS OVER!!!
SEE YOU IN SEPTEMBER...
---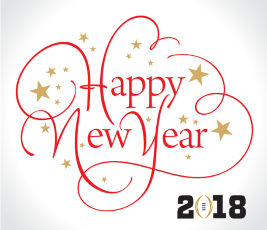 ---
***** WEEK #17 PICKS ARE DONE*****


WEEK #17 - Happy New Year!

MONDAY 1/1 - PM - The year is new and the pool is over. This week 17 was a little more normal than recent memory - and most teams played it to the end - though it seems like a few weren't really there mentally (Seattle and Baltimore?) So, for week 17 - It was 10 Faves, 6 Dogs and 9 Home, 7 Away - and we 3 players all with 11 W's (Sarah, Barney's and Lee) - but Lee nailed the 47 point total in the Niners/Rams game and takes that final weekly prize - Congrats!

Now onto the entire season and end of year prizes. Overall the picks ended up 126 Faves, 121 Dogs and 9 rotten pushes - and it was 128 Home to 119 Away on the covers. And all of that means - you had to be on your game to do well in the 2017 pool. Only 6 out of 44 players ended up better than .500! And this years winner is a long time pool veteran - almost always seems to win a week or two during the year and is generally at least in the running for the top spot - but according to my records, never finished above 3rd overall - so join me in congratulating Laubie as the 2017 Overall Picking Champ for TAC's NFL Office Pool!!! Nicely done! For second/third place - we had a tie - so they will cobmine the 2nd/3rd prize and split it between them. One is a picking team and was a model of consistency all season long and the other had a great second half and even though she misses picking most Thurdsday night games - always seems to nab a win or two a year and is usually in the top 10. So congrats to Big and Little and Sarah Chverchko!!!

I hope you all enjoyed the 2K17 version of the pool. I know it may not be as quickly updated or as long winded in reporting - but that's just reality of a busier life. So as long as enough of you enjoy it and want to keep playing it - I will keep trying to keep it going. I wish you all a happy, healthy new year and hope to see you in the late summer. I am doing a Super Bowl pool as well - so if you are interested - check your email or go here for the form to fill out:
https://drive.google.com/open?id=11ePpTPh14GCsikCwXei8hlC9ljWs3wZO06mZOpaokek
And here for a bracket if that helps you make your picks: https://drive.google.com/file/d/1x8evMtEVcisNA_pNLKAWN5zs9ubVgk26/view?usp=sharing

And for the last time until September... The standings are updated, picks are over and the notables are below.



<><><><><><><><><><><><><><><><>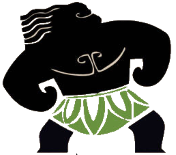 <><><><><><><><><><><><><><>
SATURDAY 9/02 PM - It is September and you know what that means... Back To Pool!!!

Most of you know exactly what to do and have been waiting to get going. If you need a refresher or are new to the pool - just check the rules page - it explains everything. Same rules... and hopefully new winners and new results and the best thing of all... lots of NFL football!!! So - get ready to make your picks - take a minute to get your entry fee submitted and good luck to everyone for a brand new season!

You all know the drill by now - but just to remind you - I am using Google Forms - so the spreadsheet is available immediately for you to verify your picks have been recorded (although you will need a google account to view the spreadsheet.) There is a verification email (and it now shows you what you selected - so make sure you get this for confirmation and keep a copy for your records in case you need it!) You will also be able to see that your name is updated in the submission list right after you make your picks by clicking on the "See Previous Repsonses" Link. Other than that - the rules and the scoring is the same. So get your picks in - get your entry fee submitted and get in the POOL!!!

Just a quick note - I am incredibly busy this year and I will always try to get possibles up and updated standings whenever possible - but please be patient - there may be some delays here and there. The updates may be a bit limited too - but I will do my best to give some info. The picks page will always be up in time (usually Wednesday evening - but could be pushed until Thursday morning on occasions.)


Keep in mind - if you keep playing and haven't paid and win a week - your entry fee is paid - but you forfeit that weekly winnings to the pool as a penalty. So - pay up or play risking losing what you "win"
***NOTE*** the entry fee is $33. And I will have a strict deadline this year - if you are not paid by the end of week #2 - you will be removed from the pool. I'm a helluva lot busier these days and cannot bother with chasing these down. I also really prefer that you use PayPal and it can be paid back through it - that will make things a lot easier - but we can still do the old fashioned way as well.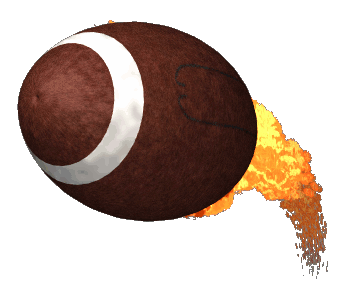 And just a couple of caveats for the vets and newbies...
Please make absolutely sure your picks ARE SUBMITTED!!!I have had heard every excuse from here to there and trust me - I believe you!!! But it's hard to justify to everyone else that your picks were submitted when they can't see them there with everyone elses!!!! I will always listen to someone who's picks don't show up in the database - especially if you took a screen shot.

And please get your picks in before kickoff... again - I believe that you haven't seen any scores and that you forgot to make the picks because your dog ate your printout that you were using to make your picks on - but I do put the picks page up many days in advance of the games and if you haven't found time to do it before 1:00PM on Sunday - I'm sorry - but you will not get credit for any of the games that are already in progress. That's just the fair thing for everyone else who is playing by the rules and the deadline. If you are one of those people that has to wait up until gametime to get the latest news, weather, etc... just make your picks earlier and you can always go back and change a game or two or fifteen - as long as it is before kickoff! Its better to have something submitted to possibly get it right than to not have anything and try to convince me that you just couldn't get to a wi-fi spot at your daughters recital or your iPhone ran out of battery life... you get the idea - just get them in on time and we won't have any problems...

And lastly - yes - on any week (including the first week) where there is a Thursday game(s) - You can just make that pick and then pick the rest of the games before Kickoff Sunday. I do ask that you 1) put a Zero in the MNF total and 2) leave the other games all marked as the default Dog pick - that helps me to identify that you are just picking the Thursday game. ALSO - when you make your Sunday picks - the Thursday pick is not remembered by the page - so please put your Thursday pick in as you entered it before (I will double check - but it helps if you are honest and put this in as you picked it initially.

Other than that - it's easy and fun... if you have any other questions - just ask!
NOTABLES
[ WEEK#17 RESULTS ]

Lee: 11 Wins, 47 MNFTP

11 Wins: Sarah Chverchko, 43MNFTP, Barney's Buddy 45 MNFTP

10 Wins: NHREDWOOD, MarkE, Mike Floyd

9 Wins: Birdhurd, Karen P, Drankin' Fortes, TAC, Justin RoZay, Dawn Floyd, Glenn Floyd




[ 2017 YEAR END WINNERS ]

1ST PLACE: Laubie 139-118 - 54.1%
2ND PLACE: Sarah Chverchko 136-121 - 52.9%
3RD PLACE: Big and Little 136-121 - 52.9%
See WINNERS Link for historical list of past results.